Corporation Info
Corporation Name:HI-LEVEL TECHNOLOGY CORP.
English Name:HI-LEVEL TECHNOLOGY CORP.
Unified Business No.:89895831
Services & Products:LED Christmas Light
Website:http://www.hilevel.com.tw
Blog:shop1435251743279.1688.com
Business Hours:09:00-18:00
Person in Charge:Lynn Chang

Profile
HI-LEVEL TECHNOLOGY CORP. has established for 22 years since the year of 1994. In the early ages, Hi-Level was a leading manufacturer of consumer electronics products, especially devoted in RF Duplicators and developed many kinds of related products; moreover we won the great reputation in this market. In our middle stage, we included LED Light in our product line, we manufactured LED stripe light as our main item and marked in oversea and domestic markets. After soon, we successfully developed Super-Slim LED String Light, and nowadays it has been our main business.
The Super-Slim LED String Light features with very slim and soft wire; the width of the wire is only 1.6mm and gets highly flexible. This product can be huge applied to many things, such as garment, bags and ornament, bike…, especial using in Festival celebrating decoration like Christmas tree, wedding. Our LED string light can offer different kinds of single colors, and even can be different colors on one string as request; in full color series has auto-flashing and synchronized-flashing.
Our company owns automatic facilities to manufacture the Super-Slim LED String Light. Furthermore, we also studied the Super LED Copper String Light which is marketed a long time but its weakness is easy broken and not suitable used in textile; after our improvement, it is become more durable and suit to textile application. We have outstanding R&D team continuously researched and developed new innovations and new production equipments. Our facilities possess high efficiency, stable and plentiful production capacity; our high efficiency facilities will substantially reduce your cost and add your demands.
In the year of 2013, we established a factory in China Guangdong; in the meantime, we had cooperated with huge famous companies, like Disney and ANTA…etc. With our abundant experience in this field, we are sure that both of us must obtain extremely volume of profits in our cooperation via our high production capacity.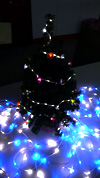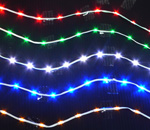 services: LED String Light,LED Decoration Light,LED Christmas Light,LED Festival Light
Shipping & Payment
Service Zone:HK & Macao, China, S-E Asia, Japan & Korea, North America, Latin America, Europe, Oceania, Africa, Nationwide

Contact
Phone:+886-2-8282-2040
Mobile:+886-930415205
Fax:+886-2-8282-1373
Address:6F., No.8, Lane 114, Hoping Rd., Lu-Zhou Dist., New Taipei City (Full display google map)
E-mail:hilevel@hilevel.com.tw
2nd E-mail:lynn3301@gmail.com
Skype ID:lynn82822040

Transportation Info
 中國公司資訊 / China Factory Information: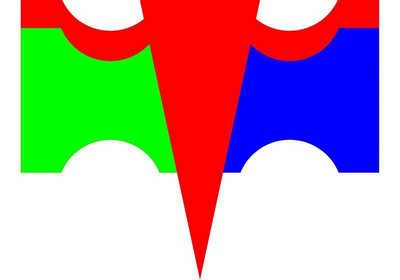 东莞市鸿虎光电科技有限公司                                                                               
 HONGHU (DONGGUAN) OPTRONIC TECH CO., LTD.
   TEL: 0769-8289-4153 / +86-152 1738 5522
 广东省东莞市虎门镇怀德社区大坑村大埔路18号
 No. 18, Tai Po Road, Dakeng Village, Humen Huaide Community,
 Dongguan City, Guangdong Province, China
    Web : http://shop1435251743279.1688.com